Quality, design, glamour and history are at the centre of our business. Covelli Tennant is founded on a shared love of antique textiles sourced from all parts of the globe. Established in 2005, our aim is to provide one of a kind pieces characterised by the creative combination of fabrics. Covelli Tennant's unique take on the famously quirky 'English Style' is the antithesis of big-store furnishings that dominate the high street and we are proud of our green credentials allowing neglected treasures of the past to be rehabilitated and take centre stage once more.
Covelli Tennant's clients include leading retailers both at home and abroad, interior designers, corporations, international celebrities from the worlds of film and music and many private individuals.
We welcome all enquiries and are happy to work with both trade and private clients to source and produce bespoke pieces as well as selling from our varied range of stock items.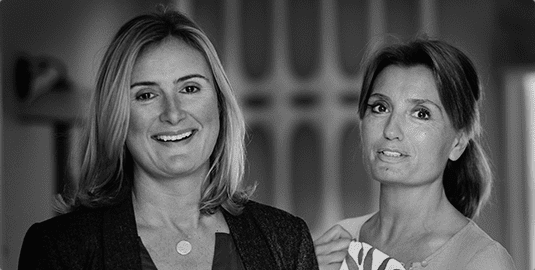 Meet Janie And Sara
Sara Covelli and Janie Tennant are the London based duo behind Covelli Tennant. Sara and Janie between them have worked for some of the top names in Antiques and Interiors including Sotheby's, Bonham's, L'Antiquaire & The Connoisseur, Andrew Martin and Charles Edwards.
SaveSave
SaveSave